Beef Burger
Home-made Beef Burger served on our Fresh Buns, topped with Cheese and all the trimmings. Served with Chips
Chicken Burger
A succulent Chicken Breast in a Bread Crumb Batter. Served with Lettuce, Tomatoes and Mayonnaise to create one heck of a mouth watering taste.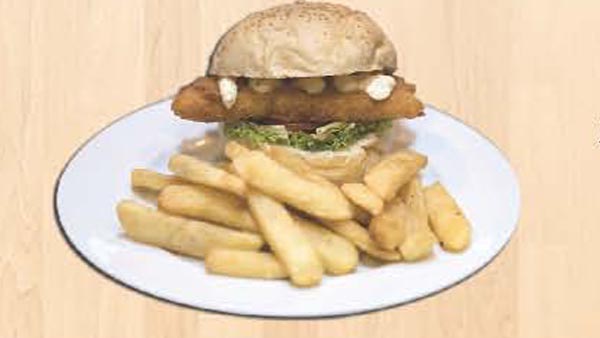 Fish Burger
Tender fillets of fish in a light batter. Served with lettuce and tomato and topped with a tangy tartare sauce
Hawaiian Burger
Home-made beef burger topped with cheese and fresh-cut pineapple served with chips
i-Rovers Burger
Homemade beef burgers served on our toasted buns. Topped with cheese and all the trimmings. Comes with chips and coleslaw.