Sirloin Steak
Our Chef's fresh cut Sirloin Steak cooked to Just the way you like it. Served with a choice of chips or fresh Mashed Potato, Garden Peas & Gravy.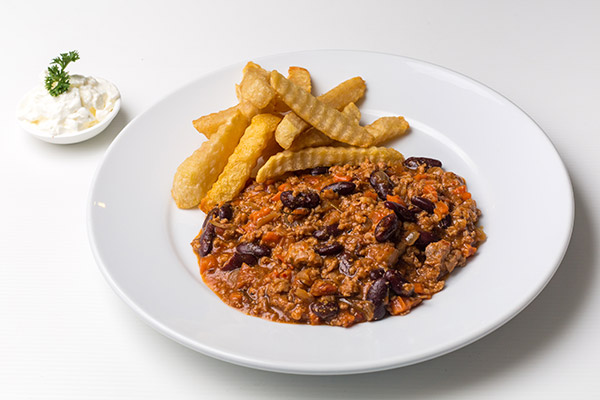 Chili Con Carne
Made in-house with fresh ingredients served daily with home-made chips or steamed rice.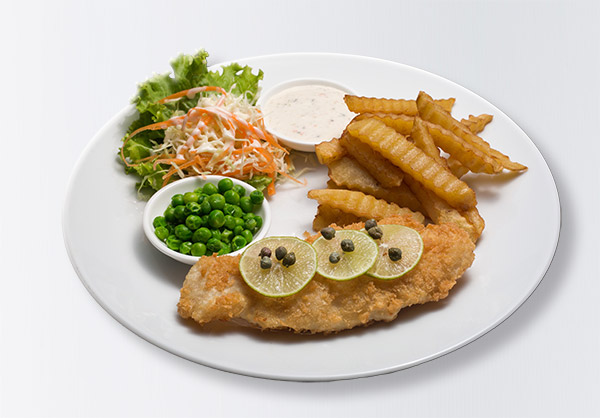 Fish and Chips
A tender Fillet of Fish in a light Beer Batter, served with chips and Tartar Sauce.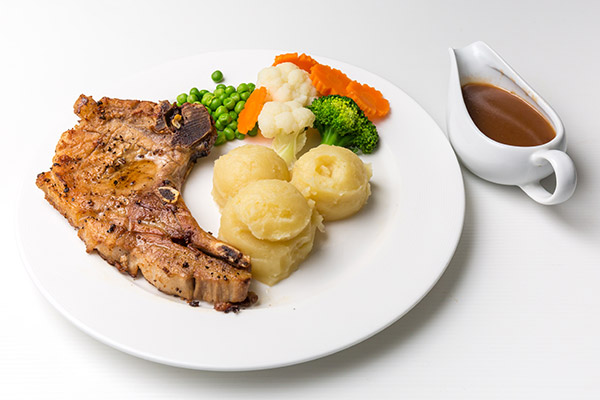 Pork Chops
Succulent fresh Pork Chop served with Chips or Mashed Potato and Onion Gravy.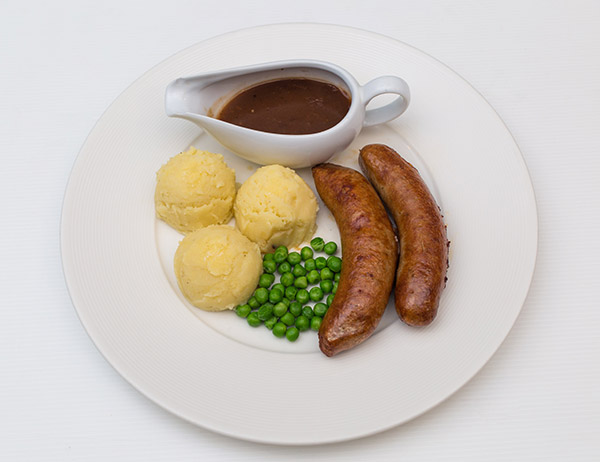 Bangers and Mash
Cumberland Sausages served with fresh Mashed Potatoes and Garden Peas.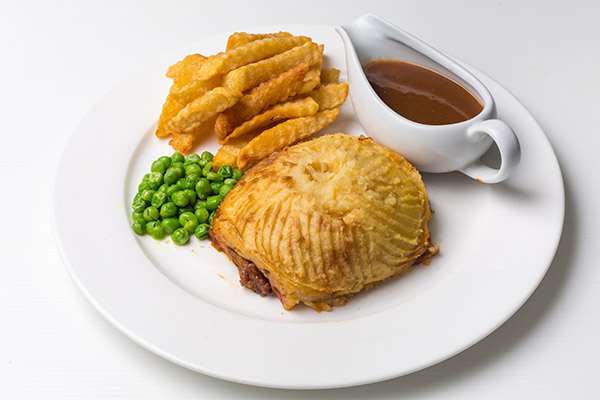 Cottage Pie
A large portion of home-made Cottage Pie, served with Chips, or Mashed Potatoes Peas and Onion Gravy.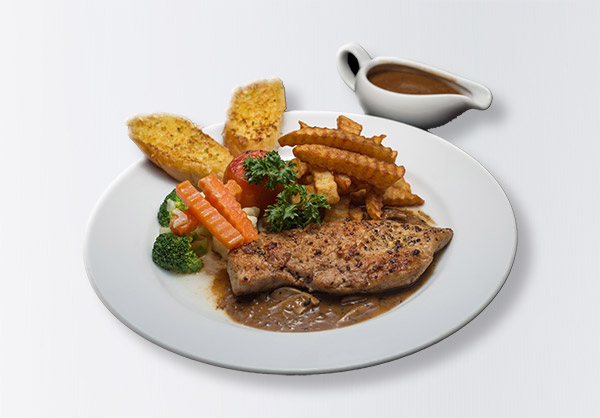 Chicken Steak in Mushroom Sauce
A succulent Chicken Breast in a creamy Mushroom Sauce, served with Vegetables and your choice of Chips or Mashed Potatoes.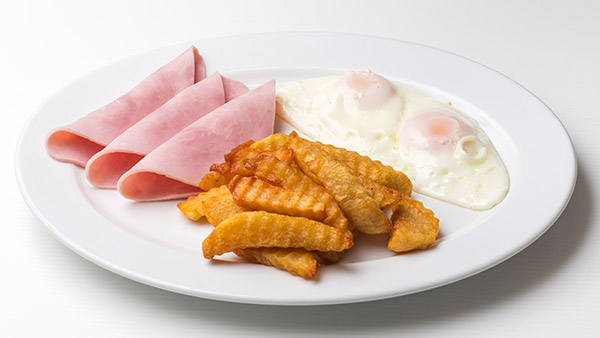 Ham, Eggs and Chips
An old favorite! Fresh Ham with home-made Chips, served with 2 Fries Eggs.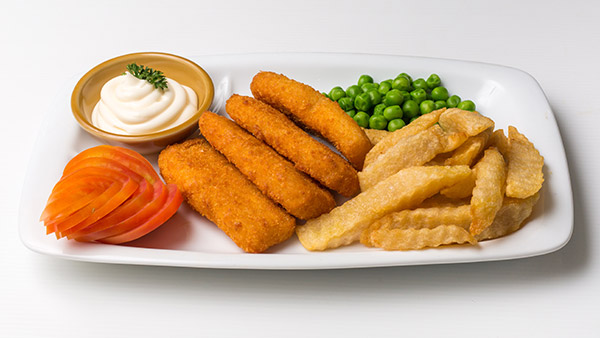 Fish Fingers
Captain Birdseye Fish Fingers served with home-made Chips and Garden Peas.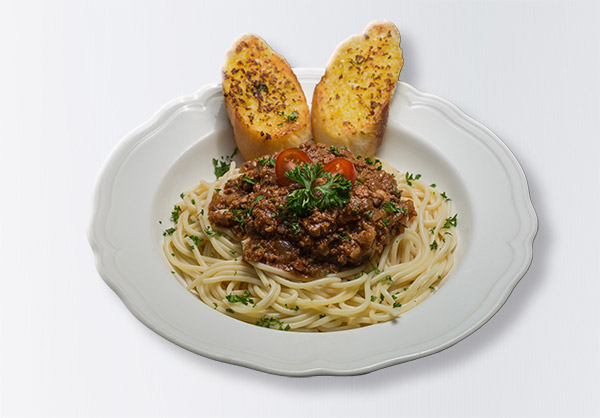 Spaghetti Bolognese
Our own traditional Italian Bolognese Sauce Recipe, served on al-dente Pasta and Garlic Bread.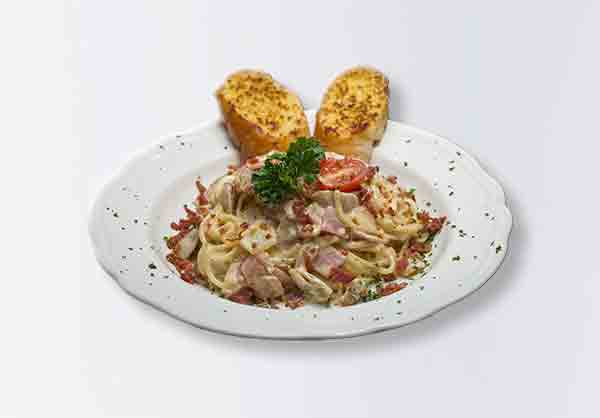 Spaghetti Carbonara
This Italian favorite is one of our Chef's specialties. Al-dente Pasta in a cream sauce, ham and topped with roasted bacon pieces ……delicious!!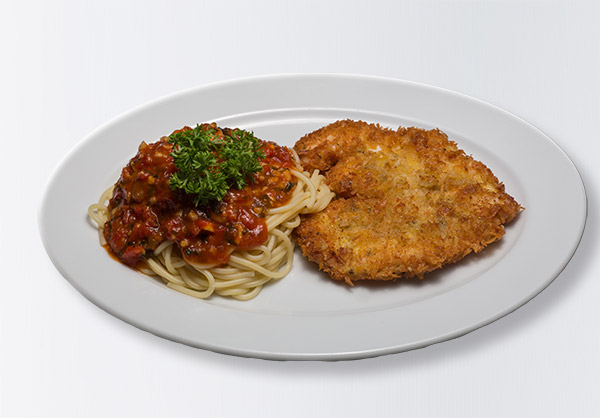 Spaghetti & Chicken Combo
A great combination of a succulent Chicken Breast in a Bread Crumb Batter teamed with Spaghetti Napoli… delicious!!.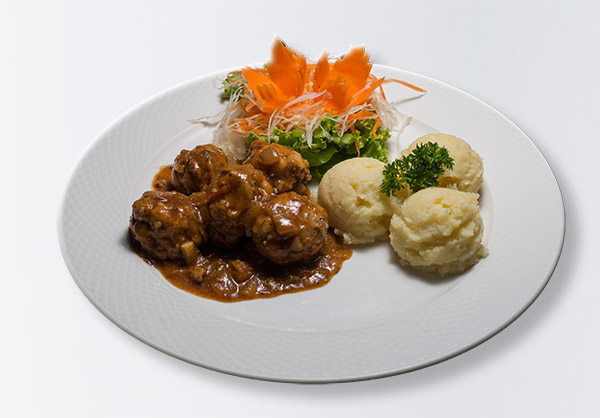 Meatballs – Beef or Chicken
Home-made Beef or Chicken meatballs with our secret ingredients will always leave you wanting to come back for more. Served with home-made Chips or Mashed Potatoes and Garden Peas.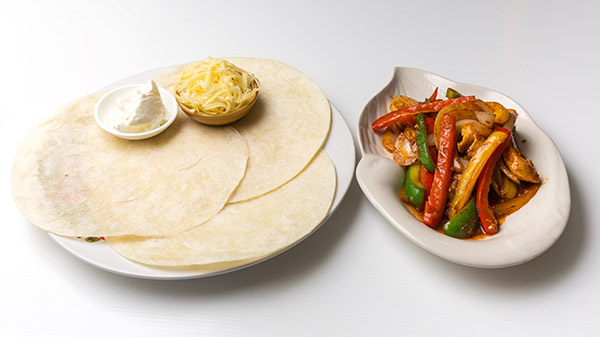 Fajitas
Mexican style Fajitas, served with Fresh Wraps and the best ingredients. An absolute must try!!.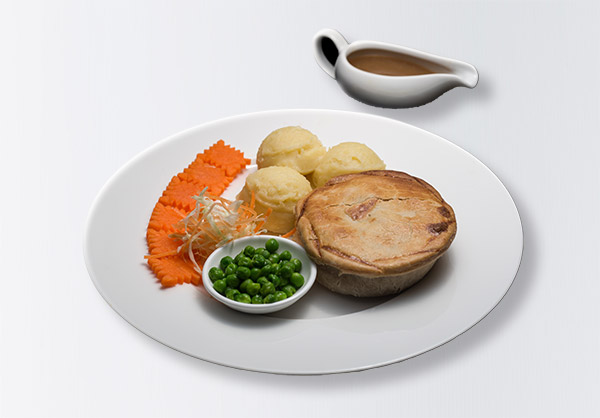 Hot Pies / Cornish Pasties
Great tasting pies or Cornish pasties. Pie choices: of Steak, Steak & Kidney, Chicken & Mushroom, Steak & Onion, Minced Beef & Onion and Chicken Curry. Served with Chips or Mashed Potatoes and Onion Gravy …..add 40 baht for Mushy Peas.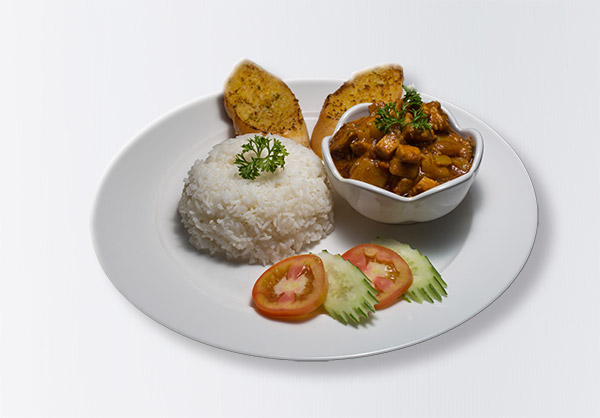 Rogan Josh Curry
Slow cooked spicy Indian Chicken Curry with succulent Chicken Breast Chunks, served with Chips or Steamed Rice.